We Pledge Made in USA Sponsors
The Sponsors listed below have shown that they are dedicated to preserving and continuing American Manufacturing. They are creating jobs and improving the US economy as a result./ Please take a moment to visit their web sites and show your support by purchasing their products and sharing their information to others.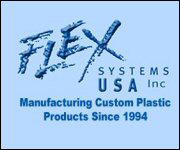 No Middleman-Flexsystems is a USA Manufacturer. They create Custom Labels. Custom Manufacturing. Promotional Products. Rush Services. No Minimums. Sewing and Heat Seal Services in San Diego, CA.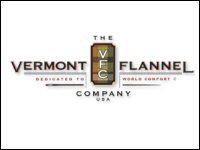 Dedicated to World Comfort To ensure your year-round comfort and satisfaction, we use only the highest quality tightly woven flannel. Our flannel is not like regular flannel. It doesn't shrink like regular flannel. The Vermont Flannel Company guarantees 100% customer satisfaction. If there is anything we can do to make you, the customer, feel more comfortable, please let us know.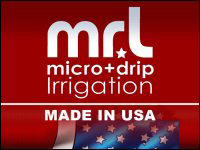 Mister Landscaper, Inc., is partnered with Maxijet, Inc., a U.S. manufacturer of quality, low-volume irrigation products. The Thayer family, has pioneered this low-volume spray jet technology from 1972 to present day. Sam Thayer followed in the family's footsteps by bringing to the company new inventions that helped the company expand its sales in the ag, nursery, and commercial landscape markets.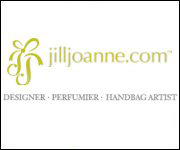 Jill Joanne creates her designs in her cottage by the sea. From a young age, Jill had a gift for creating beauty all around her and decided to share her creations with everyone. Her passion is to create a company that will also help others to discover their passions in life. Made in the USA.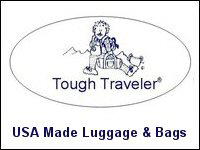 Tough Traveler Expert USA Designers &  Manufacturers
Baby Carriers, Luggage, Backpacks, EMS Bags, Dog Backpacks, Music Bags, & More! Tough Traveler Ltd. is located in upstate NY, where we have been manufacturing our quality luggage, backpacks, baby / child carriers, and many other products, for over 40 years.
Christmas Forest Since 1976, when we sold our first Christmas wreath at Pike Place Farmer's Market in Seattle, we have focused on pleasing our customers with forest fresh Christmas wreaths, and now we have loyal customers worldwide. Our craftspeople join with nature to create exquisite Christmas wreaths out of the finest greenery, while protecting Mother Nature.
If you are a US Manufacturer and would like to participate in the We Pledge Made in USA campaign and show American Consumers how much you care about our economy and producing quality made in the USA products, please use the contact form and one of our staff members will contact you.