We Pledge Made in USA Coalition Members
The following groups support the We Pledge made in USA cause and are recognized below.  If your organization is interested in joining our coalition, please contact us using the contact form.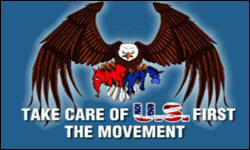 Take Care of U.S First We the people create jobs! If 8 out of 10 things we purchase on a regular basis are actually made in America, by demand alone we will create 5 million to 15 million new jobs. Which is why we must Take Care of U.S. First. All Americans should Buy American when they are able.
Made In America (USA) Products Find & Buy Made In America (USA) Products, with
LINKs & Meta-Links to Millions of Products. Take a look around, lots of Made in the USA links. Find Made in America here.

USA Love List Stuff We love Made in the USA This blogger really knows her stuff. See her reviews and suggestions for made in the USA products.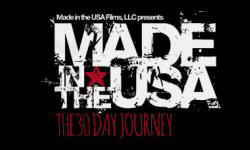 Made in the USA Films , LLC presents a full-length documentary that will explore the rise and fall of USA made products. Josh Miller will set out on a journey in which he will live off of USA made products for 30 days. Can he do it!? During Josh's journey he will talk with locals to find out if "Made in the USA" really means anything anymore. If not, what does that mean for the future of our country? Come find out when you join us on the "Made in the USA: The 30 Day Journey."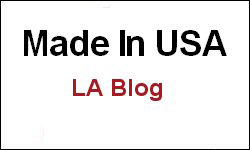 Made in USA LA Blog This blog is for the person that would prefer to buy products purchased in the United States of America. If you think you can't find products still made in the USA, think again. If you are the type of person that likes to shop at the mall or at stores such as Wal-Mart or Target, then the majority of what you are purchasing are probably goods manufactured overseas.